Murchison falls national park climate and weather
Murchison falls national park is situated along the shores of lake Albert to the districts of Buliisa, Kirandongo and Masindi town. The park lies in the north-western direction and lies close to the equator ,the temperatures tend to be uniform throughout the year with its  altitude of  615m-1187m a above sea level, the climate changes with variations of the temperatures in the park the higher you go .the temperatures drop by 6.5 degrees for every 1,000m you climb , the park has tropical climate with two seasons in the year that is the dry season and the wet season.
The maximum temperatures at Murchison falls national park reach up to a bout 29 degrees mostly in the month of December and February known to be the hottest month in a year.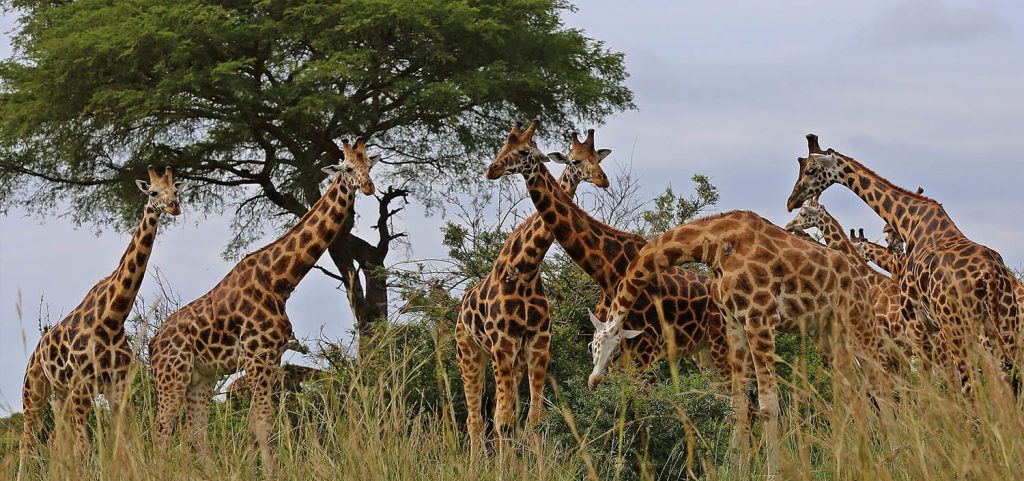 March to November are known to be the wet season with much rainfall received and from June to July with little rainfall this time is also relatively good for game viewing .bird watching  especially from march to April since by this time there are a lot of birds in the forest making it easy to view them  and chimp trekking experience but basically, rainfall is received through out the year since Murchison falls is a tropical land area, if facilitates rainfall formation.
The dry seasons; these are the dry seasons of the year characterised clear skies and no rainfall received and it's the best time to visit the park especially for game viewing and chimpanzee trekking experience is quite favouring since in most cases the forest tends to be muddy and difficult to move. The dry season runs from December and January and from June to September with no rainfall, making it easy at this time to view the animals because they are drawn from their hidings in search for water as they congregate in the water point located in the area .also this is the best season ideal for bird watchers from January to February there a lot of bird species around the forest, wetlands and swamps located in the park.
Murchison falls national park is Uganda's largest park and has a lot of tourist attractions make it much interesting during your visit to Uganda national parks.
The Murchison falls
The mighty water falls is famous for its height which is 40m where by the Nile squeezes its self through narrow 8m gorge and falling down at about altitude 45m forming white water rupture called the falls this view of the falls is such amazing.
Karuma falls
Located in the north eastern part of the park, the Karuma falls offers a beautiful view of its own although not as powerful as the Murchison falls this place is perfect for bird watching along the lake shores and water animals like the crocodiles, hippos and a lot more can be sighted.